Swiftpage emarketing News
We are excited for a great 2010 with product enhancements, feature releases and new offerings to help small businesses be more successful.
We are also pumped about the attention our Thought Leader Webinar Series has gained, and urge those who have not attended to sign up for the next Webinar on Basic Design Tips for Emails, Websites, Landing Pages and more.
> Learn more and sign up
---
What's Buzzing
Special Swiftpage emarketing User Promotion on Drip
Marketing Letters
Get Started with Drip Marketing
Porter Davis Homes Reaches Prospective Buyers Through Email Marketing
Swiftpage emarketing Case Study
Facebook and Twitter grow more than 100% in 2009
via Marketing Vox
Small Business
Marketing in 2010
In 2009, many small businesses began to incorporate social networking into their marketing practices. At first, it was hard to choose which method to incorporate with so many networking options available. Eventually, Twitter, Facebook and LinkedIn emerged as the most used, and many would argue, the best social networks around. While the information flow was valuable, it proved also to be overwhelming. How could you insure your message was heard above all of the other noise?
Continue reading the article >>
---
At the Summit - An Interview with Tish Dunn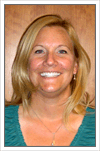 Swiftpage emarketing Position: Sales Associate
Your favorite thing about Swiftpage emarketing : The people I work with!
You can't say no to: Dark chocolate, a Black & Tan or a road trip.
If you could live anywhere, where would it be: Cinque Terre, Italy, Brussels or Belgium
Dream Car: Black Audi A5 Cabriolet
Who's Your Role Model: My parents - amazing examples of love (40 years of marriage), parenting and success in business and life.