At the Summit: An Interview With Chris Gordon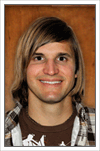 Swiftpage emarketing position: Direct Mail Consultant
Favorite thing about Swiftpage emarketing : The awesome people working here.
What you do in your spare time: Spend time with my wife, family and friends. I like to surf, explore new places, ski, sitting around a fire...
First car: 1983 Toyota Celica in fire truck red - nicknamed "The Ferrari".
Role Model: Father and Father-in-Law.
What you are reading: Sweat, Blood & Tears by Xan Hood; Next Generation Leader by Andy Stanley.
If you could live anywhere: For now, we absolutely love living in Cardiff, CA.
Bright Peak: Holiday Templates Available for Purchase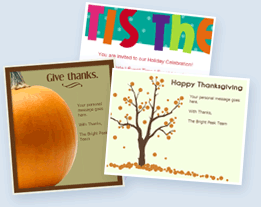 How are you communicating with your customers during this holiday season? We've made it easy and by designing a wide variety of unique holiday themed emails for you to choose from. The designers will add your personal touch by adding your personal message and logo, for only $99.
Visit BrightPeak.com/Holiday to see all the designs and make your selections today!