Topics

Template Editor

Sending & Tracking

Surveys

Call List & Drip Marketing
Swiftpage emarketing E-marketing How-To Videos
Jump start your Swiftpage emarketing E-marketing success by watching these quick and informative
How-To videos. Select a video on the left to begin learning now!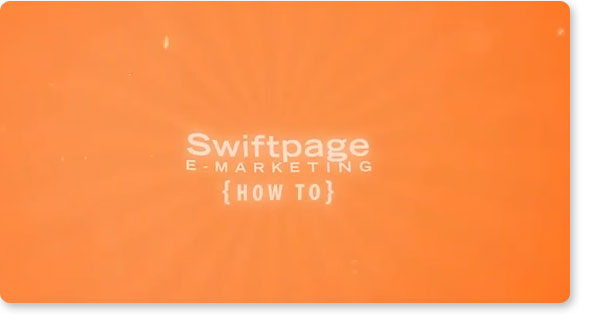 Getting Started with Swiftpage emarketing
An introduction to Swiftpage emarketing for all new users. This demonstration walks you through how to create an email template, send to your contact list and how to access and manage your reporting data. Approximately 45 minutes with Q&A session included.

or, View Recorded Demo